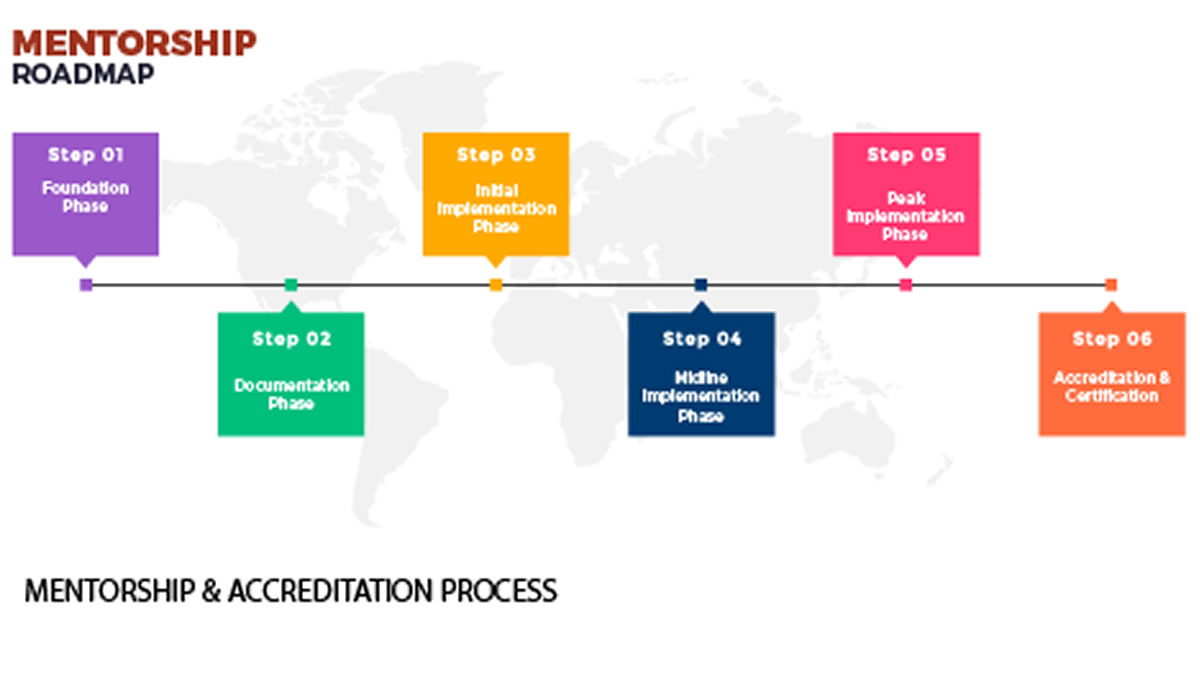 In this era of information, patients & other users of healthcare services are extremely keen on quality of the services provided. For this reason, healthcare organizations are obligated to institute measures to assure the quality of services and products that they offer. The hallmark of that desired quality is recognition of competence through accreditation and certification to international standards.
RANQUAL CONSULTING GROUP develops & implements mentorship programmes in assisting organizations pursuing compliance to the various healthcare standards.
We have adopted a systematic approach for accreditation and certification mentorship programme involving six (6) critical project phases, that is, Foundation phase, Documentation phase, initial Implementation, midline documentation phase, peak implementation phase and wrap up phase.
.